Moderator: Pedro Pereira de Carvalho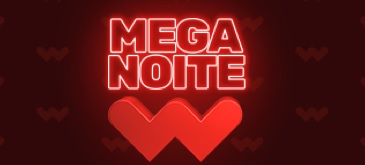 DVD's praticamente dados:
https://www.worten.pt/entretenimento-e- ... der_by=asc
Boa noite a todos!

De hoje até 11 de Setembro, o Jumbo encontra-se com a habitual feira de artigos a €1. Os DVD's que encontrei no Jumbo do Barreiro Retail Planet são os "suspeitos do costume" (ver publicações anteriores), mas lá para o meio sempre se encontra uma ou outra "novidade" do catálogo da Films4You. Por exemplo, encontrei o "Sleeping Beauty - Beleza Oculta" (da realizadora Julia Leigh e com Emily Browning no papel principal) e o "Pieta", de Kim Ki-Duk. Estava lá também o "In-cheon sang-ryuk jak-jeon - Operação Chromite", com Liam Neeson.

No folheto do hipermercado, surgem ilustrados o "Destination Wedding" (com Winona Ryder e Keanu Reeves), "O Segurança" (com Jean-Claude Van Damme) e o "Den skyldige - The Guilty - O Culpado" (o recentíssimo e bem recebido filme dinamarquês), mas não os vi em lado nenhum.
Fiz por passar hoje pela "Feira de €1" do Jumbo do Alegro Setúbal e, basicamente, vi os mesmos títulos de sempre. Mas, ainda assim, encontrei uma ou outra novidade para animar o espírito:

- Under The Silver Lake - O Mistério de Silver Lake (2018), de David Robert Mitchell;
- Mandy (2018), de Panos Cosmatos;
- Den Skyldige - O Culpado (2018), de Gustav Moller;
- Destination Wedding - Destino: Casamento (2018), de Victor Levin;
- Amoureux De Ma Femme - A Outra (2018), de Daniel Auteuil (e com Gérard Depardieu);
- American Animals (2018), de Bart Layton;
- Die Göttliche Ordnung - A Ordem Divina (2017), de Petra Biondina Volpe;
- Le Jeune Karl Marx - O Jovem Karl Marx (2017), de Raoul Peck;
- Lukas - O Segurança (2018), de Julien Leclercq (com Jean-Claude Van Damme);
- Hauru No Ugoku Shiro - O Castelo Andante (2004), de Hayao Miyazaki;
- Driving Miss Daisy - Miss Daisy (1989), de Bruce Beresford;
- The Dreamers - Os Sonhadores (2003), de Bernardo Bertolucci.
Passei no Jumbo e comprei o Den Skyldige - O Culpado (2018), de Gustav Moller.


Vale a pena, é um filme muito bom! É de aproveitar.
"I don't know the question, but sex is definitely the answer." - Woody Allen
Hoje passei pela Media Markt e vi diversos filmes, em dvd, da Estévez Seven em promoção (2,99 €). Como já tinha alguns filmes desta editora aproveitei para comprar os seguintes clássicos menos mediáticos:

O Sorriso do Assassino (I... comme Icare) de Henri Verneuil (1979)
A Mulher, o Amor e o Ódio (Le vieux fusil) de Robert Enrico (1975)
O Comboio (The Train) de John Frankenheimer (1964)
A Grande Guerra (La grande guerra) de Mario Monicelli (1959)
Anjos Marcados (The Search) de Fred Zinnemann (1948)

Outros filmes que lá vi e que já tenho são, por exemplo:

O Último dos Moicanos (The Last of the Mohicans) de Michael Mann (1992)
Estado de Guerra (Southern Comfort) de Walter Hill (1981)
Charada (Charade) de Stanley Donen (1963)
O Carteirista (Pickpocket) de Robert Bresson (1959)
As Noites de Cabíria (Le notti di Cabiria) de Federico Fellini (1957)
Os Sapatos Vermelhos (The Red Shoes) de Michael Powell (1948)
O Rio Vermelho (Red River) de Howard Hawks (1948)
Os Melhores Anos das Nossas Vidas (The Best Years of Our Lives) de William Wyler (1946)

Eu sei que algumas edições desta editora deixam a desejar, por exemplo O Último dos Moicanos está com um som muito baixo, mas a este preço e filmes desta qualidade, vale sempre a pena comprar.
"I don't know the question, but sex is definitely the answer." - Woody Allen
A FNAC está com uma promo de -20%
Aproveitem que o DVD do
Aladdin
está a um preço magnífico, €23,90
https://www.fnac.pt/Aladdin-DVD-Will-Sm ... 565|BL1|L1
mansildv

wrote:

↑

September 25th, 2019, 9:48 am

Aproveitem que o DVD do

Aladdin

está a um preço magnífico, €23,90

https://www.fnac.pt/Aladdin-DVD-Will-Sm ... 565|BL1|L1
Algo de muito marado se está a passar com a FNAC. A semana passada estive na loja do Alegro Setúbal e vi, entre tantos outros títulos, o "Nocturnal Animals" e o "Lone Star - Um Corpo No Deserto" a €5 cada (de referir que já tinha comprado o "Lone Star" a este preço há já alguns meses, na mesma loja). Nessa mesma noite, confirmei online alguns dos preços que vi em loja e estava tudo certo. Agora, após uma breve visita ao site, vejo, por exemplo, que o filme de Tom Ford passou para €23,90 e o de John Sayles está nos €11,90
José

wrote:

↑

September 26th, 2019, 1:37 pm

mansildv

wrote:

↑

September 25th, 2019, 9:48 am

Aproveitem que o DVD do

Aladdin

está a um preço magnífico, €23,90

https://www.fnac.pt/Aladdin-DVD-Will-Sm ... 565|BL1|L1

Algo de muito marado se está a passar com a FNAC. A semana passada estive na loja do Alegro Setúbal e vi, entre tantos outros títulos, o "Nocturnal Animals" e o "Lone Star - Um Corpo No Deserto" a €5 cada (de referir que já tinha comprado o "Lone Star" a este preço há já alguns meses, na mesma loja). Nessa mesma noite, confirmei online alguns dos preços que vi em loja e estava tudo certo. Agora, após uma breve visita ao site, vejo, por exemplo, que o filme de Tom Ford passou para €23,90 e o de John Sayles está nos €11,90
O site deve estar com algum erro porque anulou todos os descontos e mostra aquele valor que nunca é praticado
O filme
First Man
está com desconto aderente de 40% na FNAC online, acho que é de aproveitar