Moderators: mansildv, waltsouza
No dia em que celebra 50 anos, revisitamos a filmografia do Guy Ritchie!
Marvel Should Totally Make a Guy Ritchie Captain Britain Movie
https://screenrant.com/captain-britain- ... ie-marvel/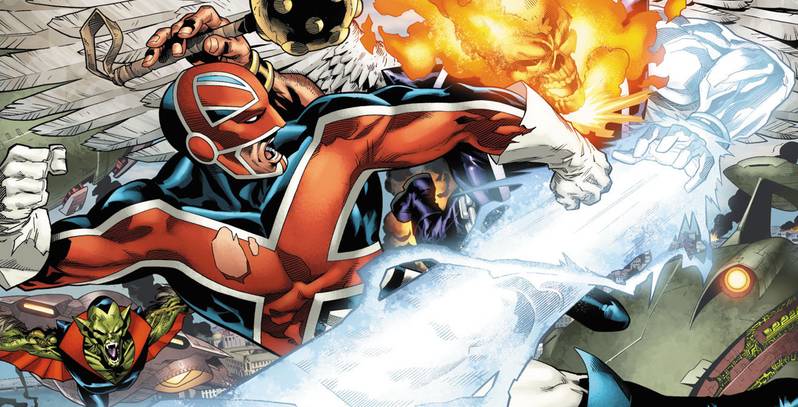 Guy Ritchie Returns to British Gangster Films With 'Toff Guys'
https://www.slashfilm.com/toff-guys-guy-ritchie/
All 9 Guy Ritchie Movies Ranked From Worst To Best
http://www.tasteofcinema.com/2017/all-9 ... t-to-best/
Snatch
, com o
Lock, Stock and Two Smoking Barrels
por perto
Especialista

Posts: 1178
Joined: January 17th, 2010, 1:30 pm
Location: Portalegre
Ia votar no Swept Away, mas depois tive vergonha...
Nunca o vi, nem o último filme dele, e acho o Revolver muito...confuso, mas de resto, têm 4 ou 5 excelentes filmes!!!
Na baliza Jackson, defesa com Scorsese, Coppola, Spielberg e Eastwood. No meio campo, Ridley Scott, Wes Anderson, Pollack e Carpenter. Avançados, Woody, e solto nas alas Tarkovsky. Suplentes: Bunuel, Fellini, Kurosawa, Visconti, Antonioni, Lynch e Burton.
Gaspar Garção

wrote:

↑

September 13th, 2018, 4:40 pm

Ia votar no Swept Away, mas depois tive vergonha...
Sempre soube que alguém tinha de gostar deste filme
Mais um aniversário do Guy Ritchie! Quem ainda não votou, aproveite agora