Moderators: mansildv, waltsouza
---
Com mais uma passagem pelo dia em que nasceu, revisitamos a filmografia do Robert Altman!
É só votar!
---
---
---
Robert Altman: the genius who 'reinvented the language of cinema'
https://www.theguardian.com/film/2015/m ... -of-cinema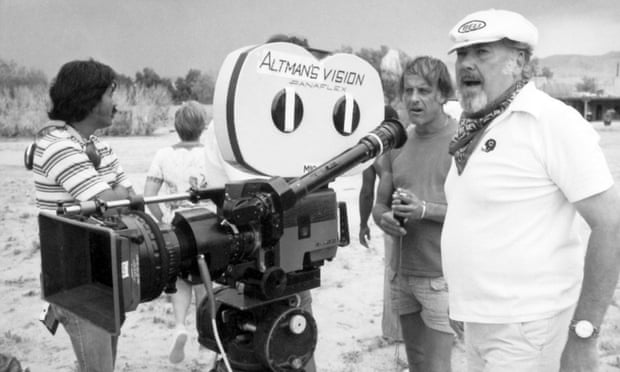 ---
Where to begin with Robert Altman
http://www.bfi.org.uk/news-opinion/news ... ert-altman
---
Especialista

Posts: 1065
Joined: Sun Jan 17, 2010 1:30 pm
Location: Portalegre
Votei também no estranho, mas excelente Quintet.
Na baliza Jackson, defesa com Scorsese, Coppola, Spielberg e Eastwood. No meio campo, Ridley Scott, Wes Anderson, Pollack e Carpenter. Avançados, Woody, e solto nas alas Tarkovsky. Suplentes: Bunuel, Fellini, Kurosawa, Visconti, Antonioni, Lynch e Burton.
---
McCabe & Mrs. Miller
e
The Player
!
Também gostei muito dos excelentes
The Long Goodbye
e
Gosford Park
---
O meu voto vai para o Short Cuts. Mas também adorei o The Player e o A Prairie Home Companion. Nunca vi o Nashville nem o MASH. Tenho no Prêt-à-Porter um guilty pleasure.
---