Moderators: mansildv, waltsouza
No dia em que celebra 85 anos, revisitamos a filmografia do John Boorman!
É só votar!
Legendary Director John Boorman talks morality, living in Ireland, and 50 years in film
http://www.hotpress.com/features/interv ... 59943.html
"Goodness won" — John Boorman on The Exorcist II: The Heretic
https://blogs.iu.edu/aplaceforfilm/2016 ... e-heretic/
John Boorman on 'Queen and Country,' Retirement and Why 'Boyhood' Disappointed Him
http://variety.com/2015/film/news/john- ... 201438154/
John Boorman: 'Deliverance would be impossible to make today'
https://www.theguardian.com/film/2015/j ... make-today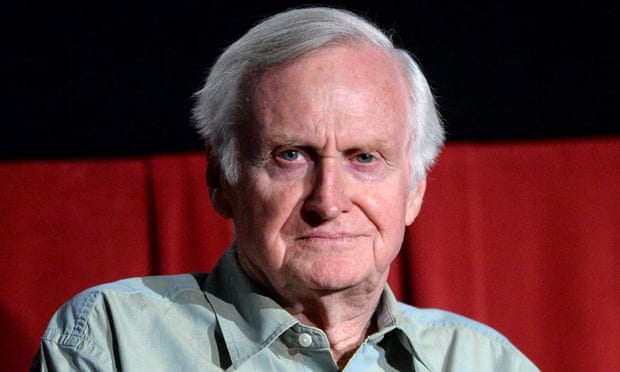 The 7 Essential Films Of John Boorman
http://www.indiewire.com/2015/03/the-7- ... an-266342/
Especialista

Posts: 1187
Joined: January 17th, 2010, 1:30 pm
Location: Portalegre
Um dos meus realizadores favoritos, que ande cá ainda por muitos e muitos anos!!!

Votei no Point Blank, Esperança e Glória e Alfaiate do Panamá.
Na baliza Jackson, defesa com Scorsese, Coppola, Spielberg e Eastwood. No meio campo, Ridley Scott, Wes Anderson, Pollack e Carpenter. Avançados, Woody, e solto nas alas Tarkovsky. Suplentes: Bunuel, Fellini, Kurosawa, Visconti, Antonioni, Lynch e Burton.
Deliverance
, mas também gostei bastante do subvalorizado
The Tailor of Panama
O melhor é o frenético Deliverance. Mas sempre tive um carinho muito especial pelo Beyond Rangoon, do qual gosto muito.
Vi ontem o Point Blank e não achei grande coisa.
As cenas de acção são horríveis e o argumento também é um bocado parvo.