Mais uma ideia que me surgiu (e que já deve ter passado por aqui em 16 anos) mas serve para voltarmos a falar em temas que por vezes nem pensamos muito neles. Quando falamos em "Hollywood" muitas vezes acabamos por generalizar, por ter uma visão demasiado abrangente mas Hollywood é composta por muitas empresas, vários grandes estúdios e distribuidoras, e nem tudo é bem igual em Hollywood, embora a forma de trabalhar deva ser muito parecida, que é tentar ir sempre à procura de um lucro fácil.
The 10 Biggest Hollywood Studios

1. Sony

Sony is the conglomerate behind Sony Pictures Entertainment. Its major studio subsidiary is Columbia Pictures. The company is also friendly to independent producers with its own arthouse division that is called Sony Pictures Classics. The company, through its distribution subsidiary called Screen Gems, also backs genre and B movie producers. With a 17 percent share of the entire US and Canadian markets, Sony is considered as the biggest studio these days. It also owns companies and prominent film brands like Tri Star Pictures, Sony Pictures Animation, Destination Films, Triumph Films, Stage 6 Films and Affirm Films.

2. Time Warner

Time Warner is a conglomerate that owns the second biggest share of the combined markets of the US and Canada at 15.4 percent. Its parent division is called Warner Bros. Entertainment, while its major studio subsidiary is named Warner Bros. Pictures. It is also the owner of other brands and divisions. Among them are New Line Cinema, Castle Rock Entertainment, Turner Entertainment Co., Warner Bros. Animation and DC Entertainment.

3. The Walt Disney Company

The Walt Disney Company controls about 14.3 percent of the entire North American market. Its parent division is called The Walt Disney Studios. Movie productions are done under its major studio subsidiary called Walt Disney Pictures. The Walt Disney Company also owns other important film brands and divisions, among them being Lucasfilm, Marvel Studios, Pixar, Touchstone Pictures, Walt Disney Animation Studios and Disneynature.

4. Comcast/General Electric


Comcast/General Electric owns NBCUniversal and is the company behind Universal Pictures. It also owns Focus Features that it uses for arthouse and independent movies. It has a 13.6 percent share of the US and Canadian markets. Other companies under it are Illumination Entertainment, Working Title Films and Universal Animation Studios.

5. News Corporation


News Corporation is the outfit behind the Fox Extertainment Group. The major studio subsidiary is 20th Century Fox, while independent movies are distributed through its Fox Searchlight Pictures. Other companies under News Corporation include Fox Faith, 20th Century Fox Animation, Blue Sky Studios and Fox Animation Studios. It also has a minority stake in New Regency Productions. The company owns a 10.6 percent share of the US and Canadian markets.

6. Viacom

Viacom is the conglomerate behind the Paramount Motion Pictures Group. Its major studio subsidiary is Paramount Pictures, while arthouse movies are released under the name of Paramount Vantage. It also has a company dedicated for B movies called Insurge Pictures. It has an 8.5 percent share of the entire North American market. It also owns MTV Films and Nickelodeon Movies.

7. Lions Gate Entertainment

Lions Gate Entertainment is the most successful studio not based in Los Angeles. Established in 1997 by Frank Giustra, the company is also the owner of Artisan Entertainment. It has recently been renamed as Lionsgate and the studio is now also the owner of Summit Entertainment, the highest earning mini major studio from 2009 to 2012. Lionsgate also has a share in Roadside Attractions.

8. The Weinstein Company


Harvey and Bob Weinstein established The Weinstein Company in 2005 after leaving Miramax Films, which they had helped establish in 1979. It holds the right to Dimension Films, an outfit that the brothers regularly use for genre movies. While it had a hit back in 2007 with the movie called "1408," it then experienced a dry spell of two years without scoring a blockbuster. Their long relationship with Quentin Tarantino has helped the outfit turn around its fortunes, with the success of the director's 2009 movie "Inglourious Basterds" considered as a watershed moment for the company.

9. MGM

MGM has downgraded itself from being a major studio into a minor media company that distributes films and television content. It fully owns United Artists after it bought out the shares of Tom Cruise and Paula Wagner. It still owns the rights to the franchise of the James Bond movies. Its home video and overseas theatrical products are distributed by 20th Century Fox. Columbia Pictures, on the other hand, has helped distribute the first two Bond movies that starred Daniel Craig, with its mother company Sony helping out in subsequent releases.


10. Dreamworks

Steven Spielberg, Jeffrey Katzenburg and David Geffen established Dreamworks in 1994. Though not a full-service studio, Dreamworks arranges for the production and financing of movies. It then ties up with one of the majors for help in the distribution. It actually had a brief stint as part of the Viacom group, but it became independent again after over two years. The Reliance ADA Group of India currently backs the company. Katzenburg has since completely divested from the company and now runs a separate studio called Dreamworks Animation.

http://www.therichest.com/rich-list/the ... /?view=all
Major Film Studio
https://en.wikipedia.org/wiki/Major_film_studio
Studio System
https://en.wikipedia.org/wiki/Studio_system
Hollywood's Most Profitable Studios

Profitability in Hollywood is not always a pretty picture. With tentpole budgets spiraling towards $200 million and marketing costs nearing that, studios must get creative to make money.

In turning a profit last year, the movie houses proved far more inventive than their recycled story ideas would suggest. The most profitable studio of 2014 was Walt Disney DIS +0.30%, whose film entertainment segment netted $1.7 billion on revenues of $7.2 billion. Walt Disney's impressive scoop is thanks to hit movies such as Maleficent, which grossed $758 million worldwide.

We ranked profitability by looking at operating income as a percentage of revenue in the recent financial filings of the six publicly traded entertainment giants. The film division with the largest profits in comparison to its revenue is deemed the most profitable. For companies that report fiscal years (Disney, Sony , 21st Century Fox and Paramount's Viacom VIAB -0.81%), we combined quarterly results for the 2014 calendar year; for all others, we examined annual reports.

The data shows that box office wins don't always equal profits: after ticket grosses are shared with theatres, studios often must pay a percentage of a movie's profits to its stars, as well as cover the costs of producing, marketing and releasing a film.

Undeterred by the failed Comcast/Time Warner merger, NBCUniversal outdid itself and recorded its most profitable year ever. The studio notched $711 million in profit on $5 billion in revenue – the second best ratio in Hollywood. The Comcast subsidiary saw its film revenue drop 8%, but 2015 has already more than compensated: NBCUniversal released the unstoppable Furious 7 in April, while its sequel slate of Pitch Perfect 2 and Ted 2 will own this summer's box office.

Once the theatrical run of a film is over, studios make money from home video, video on demand, and through syndicating hit TV shows, as 21st Century Fox was able to do with Modern Family. Rupert Murdoch's 21st Century Fox clocked the second highest profit of the publicly traded studios, earning $1.5 billion in 2014. It measured revenue of $10.3 billion, largely from betting big on books that turned into box office hits hits such as Gone Girl and The Fault in Our Stars. Its slate, which included sequels Dawn of the Planet of the Apes, X-Men: Days of Future Past and Rio 2, grossed $5.5 billion in 2014 – more than any other studio and a new annual record.

Warner Bros.' films grossed a collective $4 billion in 2014, but the studio pocketed $1.2 billion in profit from $12.5 billion in revenue. This was up 23% on 2013's tally. The studio weathered its fair share of flops: Transcendence, Blended and Winter's Tale all failed to perform. Its pockets were fattened by the last Hobbit movie, plus popcorn cruncher The Lego Movie which has a sequel in the works. The studio is also expanding its $5 billion television business internationally, paying $267 million for production company Eyeworks which operates in 15 countries.

Sony , meanwhile, saw its usual reporting delayed by a hack that led to the leak of 170,000 confidential emails and 30,000 documents. It was a tough year for the studio, with expensive tentpoles The Amazing Spider-Man 2 failing to meet expectations, while management lost its powerful co-chair Amy Pascal. Still, profits were largely unhampered: operating income rose to $540 million on revenue of $6.9 billion.

The title of least profitable studio goes to the Viacom-owned Paramount. Despite an increase in its films' performance at the international box office, the filmed entertainment division tallied just $219 million on revenues of $3.7 billion. This was a decrease from 2013, when profit surged thanks to selling distribution rights for Marvel movies to Disney.

http://www.forbes.com/sites/natalierobe ... f1c90a2765
Acredito que a maior parte de nós, quando escolhe para ver um filme, seja em casa, seja no cinema, não pense muito no estúdio ou nas empresas que estão por detrás desse filme, fazemos as nossas escolhas mais na base do elenco, do realizador, do argumento/sinopse mas raramente pelo estúdio. Mas sem eles não haveria Hollywood. Isso para alguns seria uma boa noticia mas para outros nem tanto.
Alguém daqui quando vai ver um filme pensa no estúdio/distribuidora que está por detrás dele?
Por aqui estão mencionadas as maiores empresas e consórcios do negócio do cinema americano mas existem mais empresas subsidiárias, que de uma forma ou de outra estão ligadas às empresas "mãe".
Como por exemplo a "
New Line Cinema
".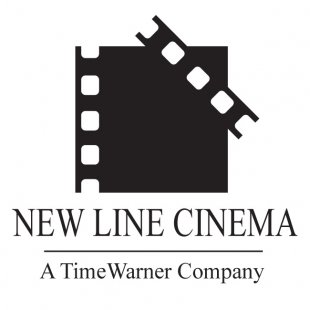 Cada vez que penso nela acabo por pensar na saga do "Pesadelo de Elm Street". Ou da "franchise "O Último Destino", ou ainda da saga do "Senhor dos Anéis" (pelo menos os primeiros 3 filmes da trilogia).
New Line Cinema que pertence atualmente à Time Warner.