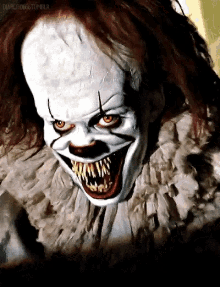 Até que enfim!!!
Cabeças
A capa: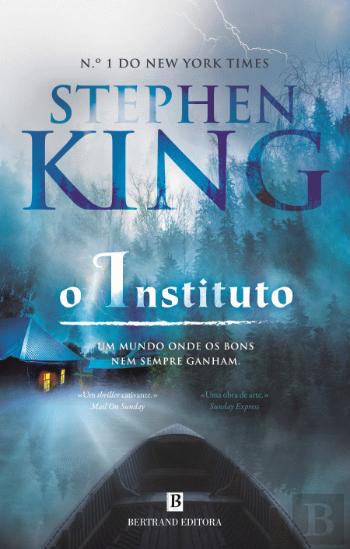 Fanático

Posts: 949
Joined: March 27th, 2001, 1:16 pm
Location: S. João do Estoril, Portugal
Contact:
Acabei de comprar...
Alguém já sabe qual será o próximo?
Gosto mais da capa do original em hardcover...
Novato
Posts: 9
Joined: January 12th, 2019, 5:39 pm
Olá a todos!

Bem, estamos quase a entrar em 2021... alguém sabe quais serão as próximas obras do King a serem publicadas por cá?
Segundo informação não oficial, será o "The Stand".
A confirmar-se será fabuloso, é uma das grandes obras de Stephen King. Faz sentido, visto que está aí o remake da série baseado no romance e a Bertrand também publicou finalmente o "IT" quando o remake do filme foi feito.
Last edited by
Cabeças
on December 20th, 2020, 3:37 pm, edited 1 time in total.
Cabeças
Finalmente! É a obra provavelmente mais emblemática e ao mesmo tempo mais acarinhada e bem recebida do King - pelo que se estranha que tenha sido deixada tanto tempo sem ser objecto de escolha para tradução para português.
Penso que seja coincidência (e não deliberação) pegar neste título em alturas de pandemia, já que a premissa inicial da obra é a quase extinção da humanidade por um virus assassino (com "valores de contágio" inversos aos do Covid: 98% de letalidade)
De referir que, a julgar pelo primeiro episódio da nova adaptação à TV, esta série vai ser uma óptima representação do livro. E contrataram o Alexander Skarsgård para fazer de Randall Flagg ("the man in black"), não só uma óptima escolha em termos de adequação entre actor e personagem, mas também porque é irmão do Bill Skarsgård, que personificou o Pennywise no IT, com os resultados que conhecemos.
«The most interesting characters are the ones who lie to themselves.» - Paul Schrader, acerca de Travis Bickle.
«One is starved for Technicolor up there.» - Conductor 71
in
A Matter of Life and Death
Câmara Subjectiva
A Bertrand Editora prepara-se para lançar o primeiro volume de "A Dança da Morte" ("The Stand"), o "grande romance apocalíptico de Stephen King", construído num cenário de luta pela sobrevivência após uma poderosa estirpe de vírus da gripe matar 99% da população. O livro foi alvo de uma recente adaptação para a HBO.
https://www.delas.pt/nobel-escritoras-p ... de/912202/
Do Facebook da Bertrand:
Caros leitores de Stephen King, "The Stand" será publicado em Portugal em março.
"A Dança da Morte" é um romance pós-apocalíptico publicado originalmente em 1978, no qual o mestre do suspense conta a história de um grupo de sobreviventes depois de uma praga arrasar praticamente toda a população mundial. Em março nas livrarias.
A série estreou em Portugal em dezembro e está disponível na HBO Portugal.
Vamos iniciar a contagem decrescente?
O que sai em Março é o 1º Volume.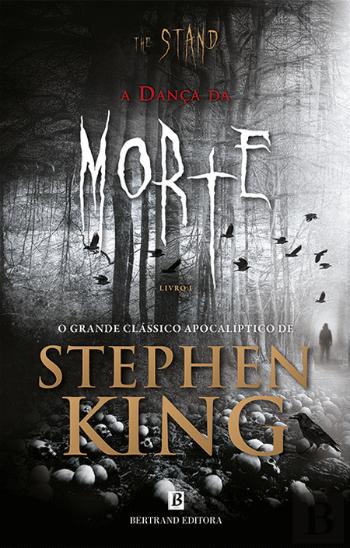 Um guarda foge de uma instalação de testes biológicos, levando consigo, sem o saber, uma arma mortal: uma estirpe modificada de supergripe que destruirá 99% da população mundial em algumas semanas. Os que sobrevivem estão assustados, confusos e precisam de um líder. Dois emergem - a Mãe Abagail, uma bondosa mulher de 108 anos que os exorta a formar uma comunidade pacífica em Boulder, Colorado; e Randall Flagg, o nefasto Homem Sombrio, que se deleita no caos e na violência. À medida que o homem sombrio e a mulher pacífica ganham poder, os sobreviventes terão que escolher entre eles - e finalmente decidir o destino de toda a humanidade.
Lançamento a 08-04-2021
https://www.bertrand.pt/livro/the-stand ... g/24313841
Fanático

Posts: 949
Joined: March 27th, 2001, 1:16 pm
Location: S. João do Estoril, Portugal
Contact:
Gosto da capa mas a tradução do título para português é lamentável...
De qualquer forma quinta já o vou buscar!
Já está com a "família"...
Que venha depressa o 2º volume!
Cabeças
Fanático

Posts: 949
Joined: March 27th, 2001, 1:16 pm
Location: S. João do Estoril, Portugal
Contact:
Coisa mai linda!!!!!!